My Favorite Old Movies
Growing up, my mom was a stay at home mom. So during the summers, all she had on the TV was classic black and white movies – or "old" movies.   I have seen LOTS of them, or at least parts of them.  Here are a few of my favorites – maybe add them to your "to watch list".
Guys and Dolls – this one held my interest  – color, music and Marlon Brando 🙂
Some Like It Hot  – Seriously funny movie.  I love Jack Lemmon!
Breakfast at Tiffany's – Who doesn't love this movie?!
Barefoot in the Park – Another seriously funny movie.  I absolutely love Robert Redford in this.   My aunt introduced me to this one, and since she's now gone – its a good memory of her.
The Birds – first "scary" movie I remember being allowed to watch. And yes, it scared me – especially the last scene.
The Haunting of Hill House – Classic scary movie – more about what you don't see – This is one of my all time fav movies ever.  And don't bother watching the re-make – its BEYOND AWFUL.
Please Don't Eat the Daisies – I love Doris Day – picking only 1 of her movies for this list was hard!  Another funny movie!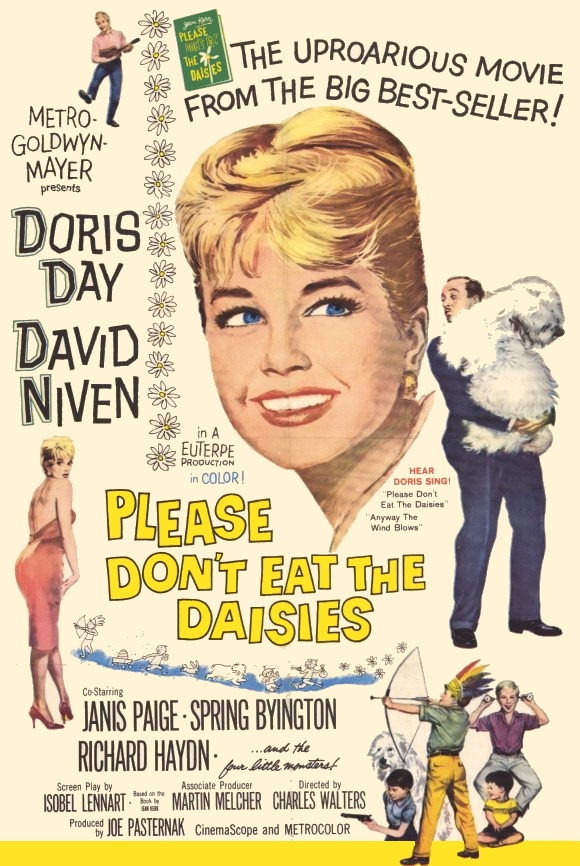 Gone With the Wind – One of my favorite movies of all time.   My family groans when it comes on because they know the battle is lost and we WILL be watching it. (or I will at least!)  I had THE biggest crush on Rhett Butler as a kid 🙂  Who doesn't love a cocky bad-boy?!
To Kill a Mockingbird – this classic movie held my attention as a kid since so much was from Scout's point of view.
Cat on a Hot Tin Roof -I had trouble picking just 1 Elizabeth Taylor movie – I also love Cleopatra…But this one has Paul Newman 🙂