Retro Halloween Costume Ideas
Halloween is almost here! Do you need a costume idea beyond a pinup girl (you probably rock this look on a regular basis) or the costumes found at the store?  Here are some clever ideas to get your imagination going.  If you dress up, send me a pic and I may post it!
Tippy Hedron in "The Birds"
I love this! This is one of the first "scary" movies I was allowed to watch, and while not "scary", it did freak me out a bit as a kid.  I've even done a painting paying a little homage to Tippy and the birds. 😉
Black and white silent movie actors
All black, white and grey clothes, a little white makeup and you are good to go!
Jackie O
Raid a vintage store for an old coat or dress and a pillbox hat.  A square purse and some heels and you have transformed to the first lady!
Rosie the Riveter
Denim and a red bandanna – doesn't get any easier than that!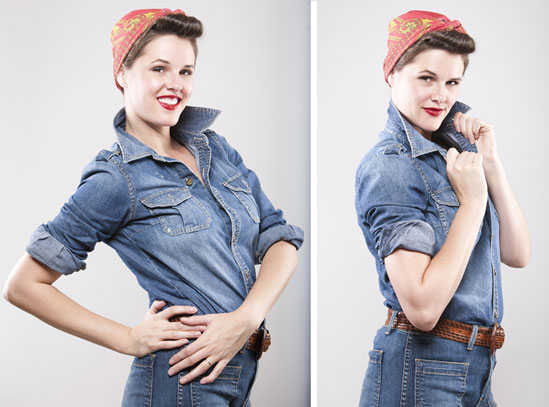 Frida Kahlo
Use what you have – colorful skirt, peasant top, shawl, lots of chunky jewelry, and of course flowers in your hair and a little makeup to accentuate your eyebrow(s).  😉
Audrey Hepburn
A little black dress, a big black hat, sunglasses, blinged out jewelry and a cigarette holder.  Pretty do-able.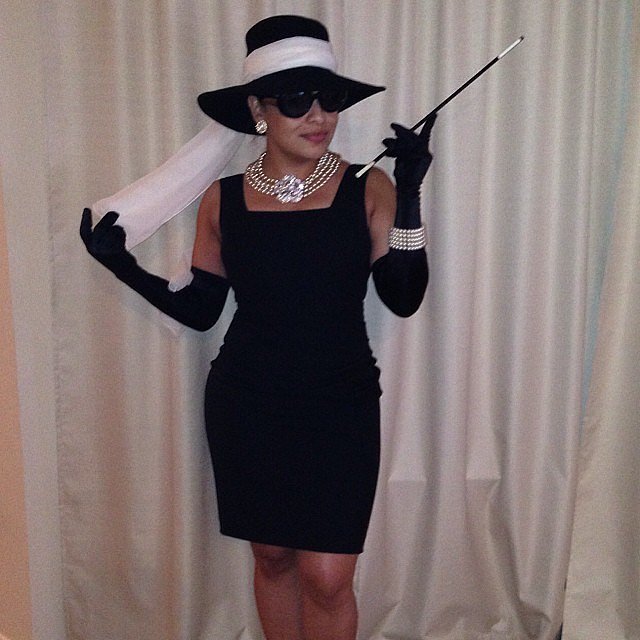 Wednesday Addams
The most important accessory for this costume is a straight face 🙂