Viva Las Vegas!
Viva Las Vegas is this weekend!   If you haven't heard of it – it is "the biggest Rockabilly party in the world".  I am not going this year, but I'm making plans to go next year.  It is 3 days of classic car shows, burlesque,  Rockabilly bands (including Imelda May who I would kill to see live!), pinup contests, pinup workshops, a tattoo lounge, vendors and LOTS of other events.   If you love pinup and Rockabilly this is THE place to go!   The link for the full website is below- be sure to check it out for a glimpse at all the events- there are just too many to list here.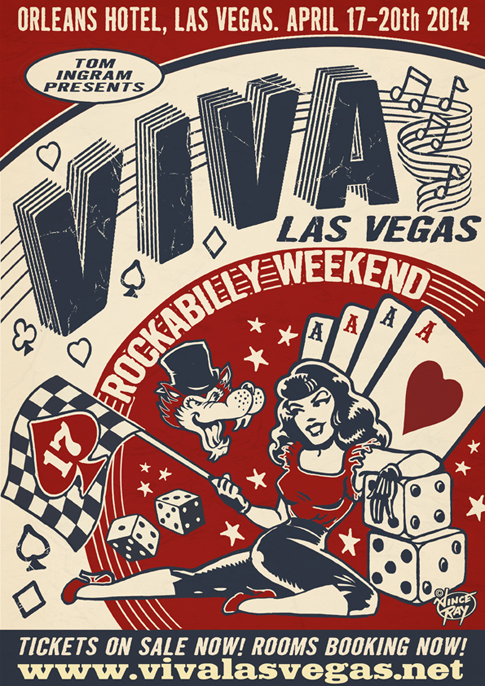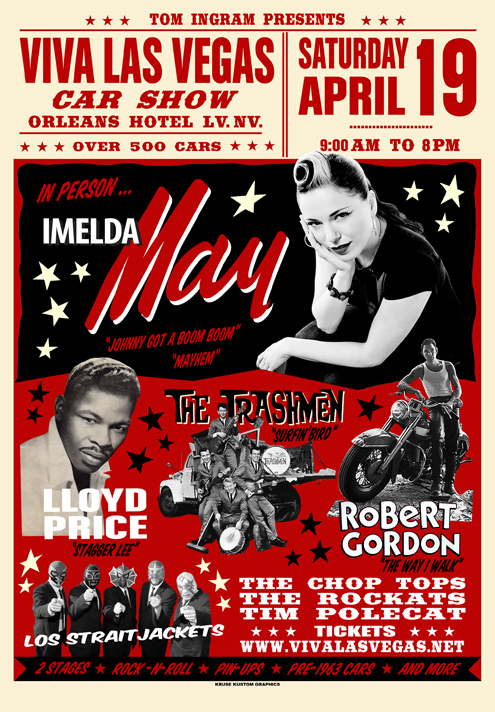 Viva Las Vegas: home
http://www.vivalasvegas.net/
Three days of music, cars, and dancing held annually in Las Vegas, Nevada. Site has accommodation listings, online booking, travel information, band line-up, …
2 Responses to Viva Las Vegas!