Why Vintage?
I have always loved "old" things.  I think my obsession began with my grandparents.  My grandparents were antique dealers and had a house FULL of interesting "old" things.  There was always something cool to discover.  Mini collections, cool "stuff" that had a story, vintage toys, original art.  Even the bathrooms were the "boy" bathroom and the "girl" bathroom – all blue or pink tiles from the 50's!  My grandmother collected old dolls in particular, which I have several of now.  I WISH I still had some of the early Barbies that I played with for years, not understanding then how valuable they were!  Most everything furnishing their house was saved from earlier years – either  from their own childhood/young adult lives, or was purchased in their antiques business.  I am lucky enough to have been able to purchase or inherit some of my favorite items from their house- all things that are quintessentially "Grandma and Grandpa's house".
I guarantee this Barbie is wearing a wig.  I played with a Barbie that looked JUST like this – she had "no hair" – it was part of her head and plastic.  If ONLY I had this Barbie now!
My mother also ALWAYS had on Turner Classic Movies or AMC- so vintage movies were how I grew up.   I also watched "Friday Fright Night" every Friday – which was all classic horror movies.  To this day, the original "The Haunting" is still my favorite "horror" movie.   But of course – who can forget Hitchcock?   "The Birds" totally freaked me out!
Tippi Hedron still had immaculate style even when attacked by birds! 
My parents were also big fans of the music they grew up on – so that is what I remember from early years before I discovered my own tastes in music. Some of their favorites were The Beach Boys, Jan & Dean, The Mamas & The Papas, The Beatles.  I knew every word to most of the Beach Boys' songs by the time I was 10 🙂  And – I listened to these on vinyl!
This record is still somewhere in my parent's house
I have always loved fashion and classic styles. I definitely had some horrible fashion/hair choices through the years, but remembering back to my favorite outfits – many are classic retro styles. My formal dresses were always handmade by my mother and were basic sheath dresses (think Jackie O).  I had many pencil skirts as a teen – not understanding they were "pencil skirts".  lol  I also had several straight form fitting pencil dresses that  I would wear with glasses to complete the secretary look.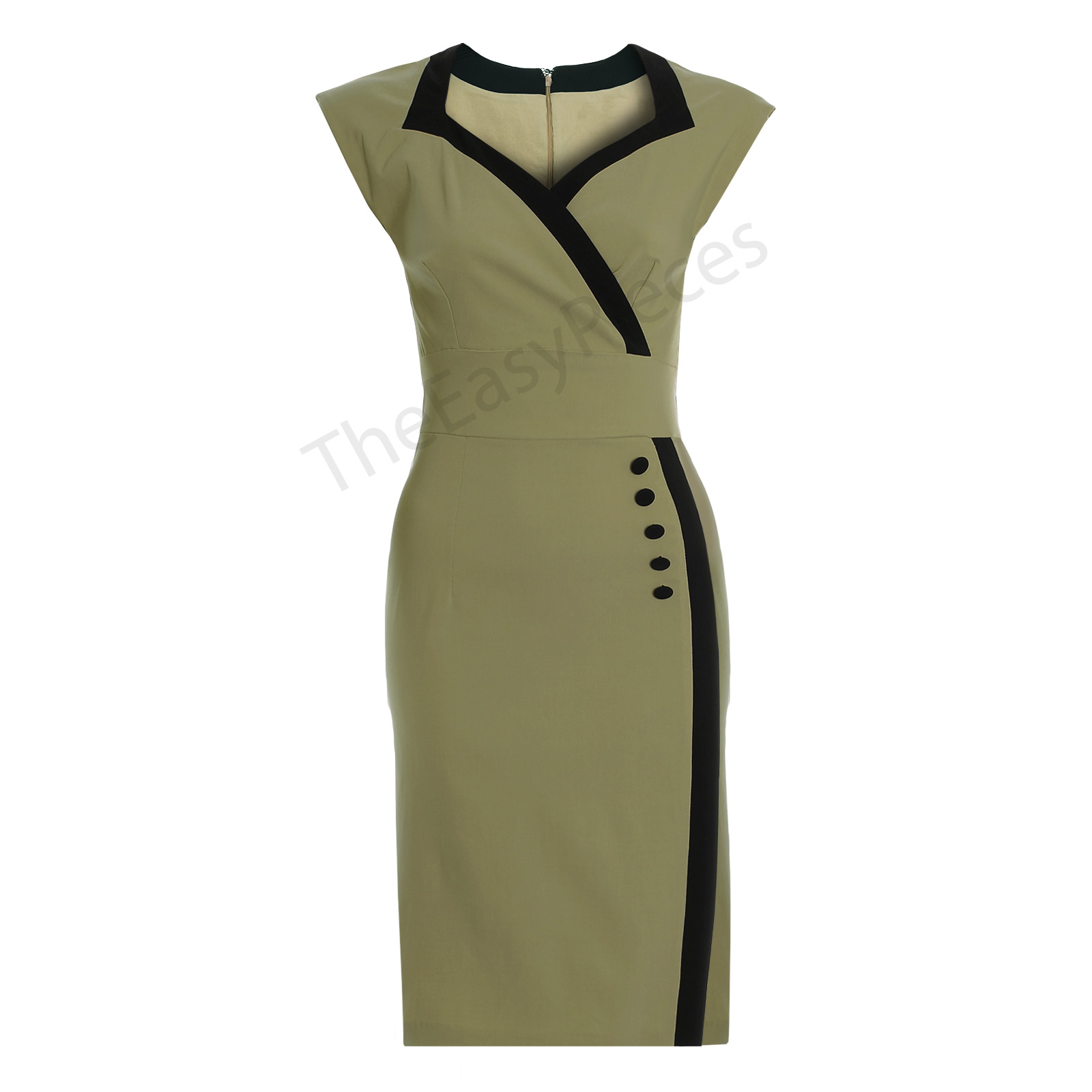 Still love this classic style
Looking back at the things above and MANY more than subtlety influenced me over the years, its no surprise that Pinup and Rockabilly spoke to me. My favorite era is probably the 50's, but I love me some 40's and 60's too. What is your favorite era?  What brought you to vintage?